industrial medical materials
Catheterization training simulators
Those simulators are produced by WetLab Incorporated, who makes organ models as their core business.
Most of the simulators are improved based on doctors' opinion so the quality is a very high level. Those can be made to order to be more beneficial for doctors and interns.
The structure is kept simple, composed only blood vessel, for cost saving and easy operation. Vascular curvature is precisely recreated.
Pour normal saline into the simulator for a training.
This simulator can also be used for evaluations of surgical equipment.
↓Catheterization training model.
Application: Neurosurgery…Coil embolization training for cerebral aneurysm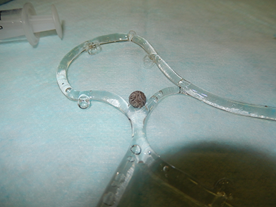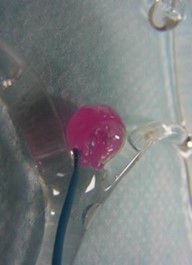 ↓Contrast image