About us
Greeting
Aiming to be a company that can evolve and change while constantly absorbing customer feedback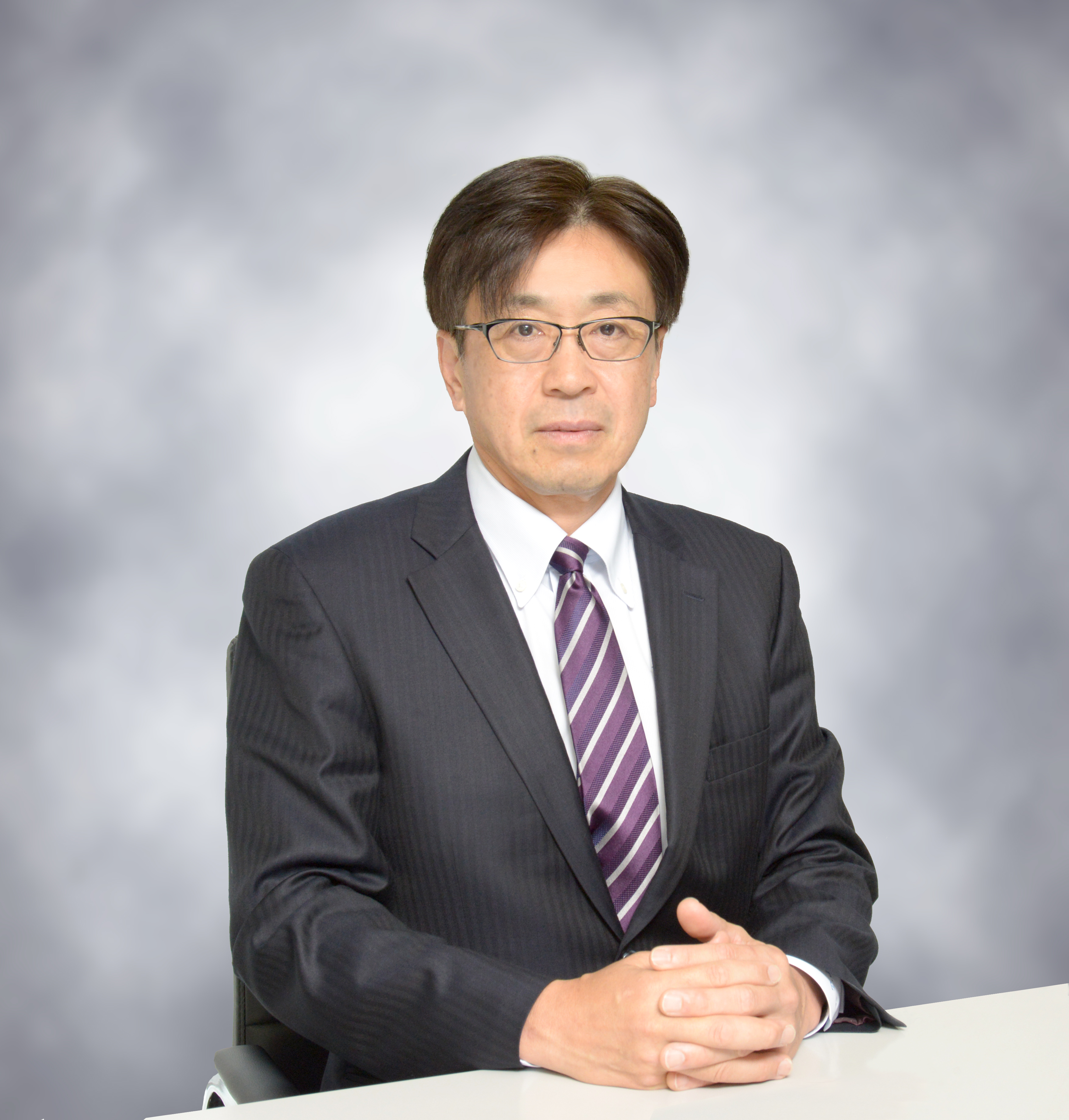 President and CEO Kenichi Yamaguchi
Aiming to be a company that can evolve and change while constantly absorbing customer feedback

We aim to be a company that is always evolving and changing.
Together with our clients, we aim to be a company that survives the age of VUCA.
Thank you for your support.
※ VUCA(Volatility Uncertainty Complexity Ambiguity)
President and CEO Kenichi Yamaguchi
Company Profile
Firm Name

EMI CORPORATION
Establishment

22-Mar-76
Capital Stock

40 million yen (capital reserve 10 million yen)
Fiscal Year

November (once a year)
representative

President and CEO Kenichi Yamaguchi
Correspondent Banks

"Mizuho Bank (Yotsubashi branch) / Sumitomo Mitsui Banking Corporation (Bingomachi branch)"
Business Activities

Export of products handled by Nikke Group companies
"Industrial machinery, components, plastic fibers and textiles, industrial materials and equipment, golf courses/playing fields, maintenance machinery"
"Industrial medical materials. Import and export of electric insulation materials, electric heating materials, special electric wires, electric wires, and electric machinery materials."
"Exports of tire / tube manufacturing plants, piping materials, and products handled by Nikke Group companies."
Head Office Location

6F NIKKE OSAKA BLDG, 3-3-10,
KAWARA-MACHI, CHUO-KU, OSAKA,
JAPAN 541-0048
E-mail: info@emi-trade.co.jp
Overseas Offices

■Outsourcing Partner
Thailand
Korea
India
Germany
INDONESIA

■VirtualOffice
【EMI CORPORATION, Taiwan Office】
Address: 3F., No. 128, Sec. 3, Minsheng E. Rd., Songshan Dist., Taipei City 105, Taiwan (R.O.C.)
Phone Number: 02-7735-8249
China Subsidiary

■EMI(XIAMEN)CORPORATION
"2F, Fuhua Plaza, No. 179, Douzaiwei Road, Xiamen, Fujian Province"
TEL: (86)592-5531103
FAX: (86)592-5534881
HomepageURL: http://www.xmemi.com.cn/

■Yiming Trading (Xiamen) Co., Ltd. Kunshan Branch
Room A-915, Modern Plaza, No. 18, Weiye Road, Kaiyu District, Kunshan City, Jiangsu Province
TEL: (86)512-57910295
FAX: (86)512-57117892
E-mail: xmoffice@emi-trade.co.jp
Group history
1976

Established EMI Corporation with a capital of 4 million yen.
1977

Increased capital to 5 million yen. Added special electric wires, electrical engineering equipment, and nonferrous alloy materials to its product lineup.
1978

Head office relocated to Nishi-ku, Osaka City because of business expansion.
1983

Started direct import of fashion clothing and accessories for young people from Europe and the United States.
1985

Seoul Office in the Republic of Korea opened because of business expansion. Head office relocated to Chuo-ku, Tokyo with the completion of the new building.
1987

CSV division is established and the first store is opened in Chuo-ku, Tokyo.
1989

Promoted the Seoul office to a corporation.
1990

Increased capital to 20 million yen. Entered into an exclusive agency agreement with Duckhead, Inc. of the U.S. for men's casual apparel for the Japanese market.
1991

Opened a representative office in Xiamen, People's Republic of China.
1993

Established a local subsidiary in Nevada, USA.
1996

Increased capital to 30 million yen.
1998

Sales office and distribution warehouse opened in Kyoto City. (Started selling skateboards).
1999

Acquired exclusive agency of Shorty's(USA) in Japan. Closure of casual apparel import business. Closure of the U.S. subsidiary.
2000

Opened a directly managed store for imported products in Kyoto. (Store name: Awesome)
2003

Withdrawal of Apparel Department and closure of Kyoto Sales Office. Food & Beverage Division is established, and the izakaya "Doma Doma" is opened in Tenma.
2005

Enter the education industry! ITTO Juku, which incorporates the 7 Habits of Motivation J program, opens Amagasaki Shichimatsu School, Amagasaki Tanoh School, and Amagasaki Wakaoji School.
2006

January: Established the first local corporation in Xiamen, China.
Legal name: Yiming Trading (Xiamen) Co., Ltd. [English name: EMI (Xiamen) Corporation]
March ITTO tutoring school Amagasaki Kuise school opened.
2007

June ITTO tutoring school Amagasaki Mukonoso school opened.
2008

July China-based subsidiary Yiming Trade (Xiamen) Co., Ltd. establishes Kunshan office.
In October, the Korean-style izakaya "One Inch Choppirit" OPEN.
2010

February Purchased a new office building and moved the head office. (Emmy Building, Minamikyuhojimachi, Chuo-ku)
2011

March Capital 40 million. (capital reserve 10 million)
July Billion Ming Trading (Xiamen) Co., Ltd. changed its name from Kunshan Office to Kunshan Branch
August: Withdrew from the restaurant business.
2012

India (EMI Trading & Engineering (India) Pvt. Ltd) is established.
2015

April China Qingdao office opened.
2017

NIKKE acquires 100% of the shares and joins the group.
2019

February: Head office moved to 3F Nakahiro Building, 3-5-6 Azuchi-cho, Chuo-ku, Osaka.
April: Kenichi Yamaguchi appointed President and Representative Director.
2020

Established virtual offices in Taiwan. Closure of India subsidiary.
2021

Head office moved to NIKKE Osaka Bldg.