industrial medical materials
Lifelike medical simulators made of PVA

This blood vessel simulator has been developed for surgery training such as vessel removal, suture, and stent-graft placement, which is perfect for doctors and interns, and also ideal for medical manufacturers and researchers.

■Feature: PVA (Polyvinyl alcohol), which has optimum moisture and flexibility, is used as a raw material.
PVA can provide a more real texture compared to dry labs made from rubber or silicon.
■Application: Training for neurosurgery, vascular surgery, orthopedics, dermatology, and microsurgery surgeries.

■Blood vessel model 1-layer type, for anastomosis training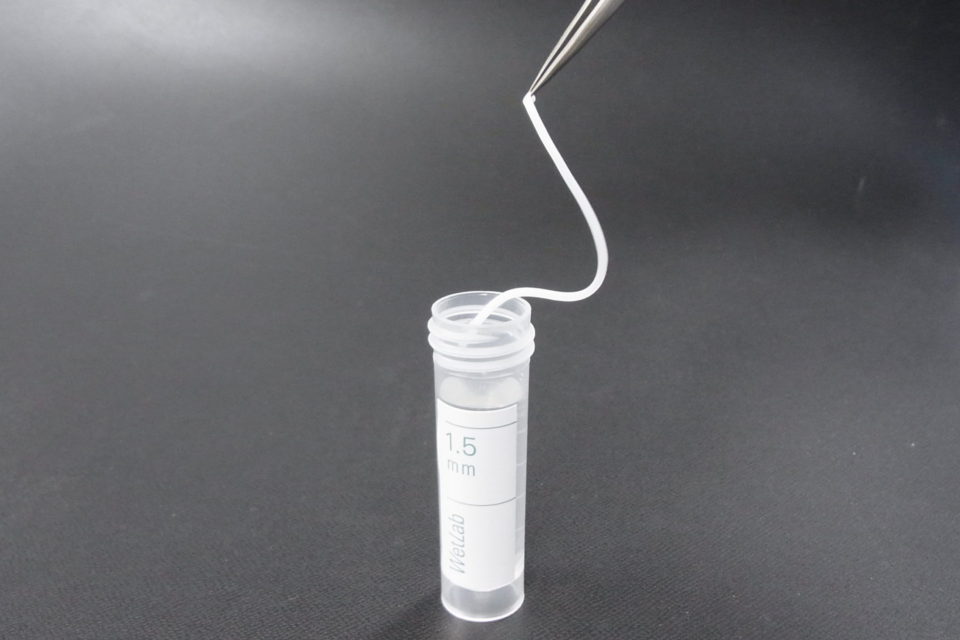 This model is specially processed to raise the moisture content, and very close to a human body.
Specification: Outside diameter 0.5mm / 0.7mm / 1.0mm / 1.5mm / 2.0mm / 3.0mm / 4.0mm / 10mm
(Length: 0.5mm, 0.7mm : 50mm, others : 60mm)
*Blood vessel model with artificial plaque type, pressure-resistant type, 2-layer type (for anastomosis training), transparent type, etc are also available. Contact us for more details.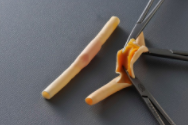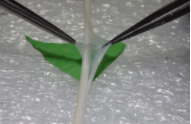 Those blood vessel models have similar elasticity to the living human body, no stickiness, and high tensile strength, which provide lifelike quality of cutting and closure. Practices with animals have many social issues such as risk of infection, waste disposal problem, and infringe on animal rights. Wet-simulator is needed as a substitution for vivisection nowadays.